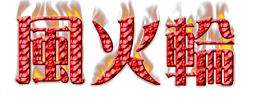 Kuala Lumpur is not a city ready for roller blading. The side walks are very narrow and most of the time you will not even find them!. Having said that, you will realize that the road is the only place to roller blade. The cars are not as friendly as you would think, they keep beeping you and look at you as something not seen before.
However, there are cool things to do. BUT they are very dangerous!!!. like the tunnel (see picture in the gallery), you can go down (remember that every time you go down means that you will need to go up later on) and go for the tunnel with the cars. PLEASE be carefully because you will find "blade eaters" in the middle of the tunnel and you will need to be ready to jump them. You do not have many options, you either jump them or die!
The scenery is very nice, and specially if you get lost very easy (like myself) KL is your city, you can NOT get lost over there. The Petronas (one of the most taller buildings in the world) can be seen from everywhere, so you can always keep on eye on it and make sure you are on the right path...that was very important for me because my team mate Ken was not around this time and he is the one who ALWAYS take me to the right path (except Beijing, but we are not going to talk about it).
Another good place for roller blade is on the shopping center inside the Petronas itself, you will find it rather difficult, specially to get inside, since there are guards everywhere. But, if you find the rear entrance and you will be able to sneak in and roller blade in the luxurious shopping center.
People get really surprised when they see you and they will be asking for pictures with you. Apparently, Roller blading is not a common sport in KL.
The weather is ok, not too hot and not too cold. you will find that it rains very often, but it is only for a short period of time, so, get ready to roller blade in wet roads.
The best place to roller blade is the road around the Petronas. it is perfect! you will understand what I mean when you get there.
Have fun in KL
Category

Category Description

Graph

Explanation

Road Surface

Describes road surface conditions

Lots of Suprises.

Road Conditions

Is there enough room for skating on the road? Are intersections crossable?

Not really.

Traffic Conditions

Describes level and condition of traffic. Is the traffic heavy, fast or erratic.

Not very Friendly.

Driver Attitudes

Describes how drivers react to and treat skaters

Not very Friendly.

Danger Level

Describes overall danger of skating in this location. Everyplace is dangerous to street skate. Street skating means crumbling roads, bad drivers (or worse), air pollution and even nature. But some places are more dangerous than others

Tough.

Criminal Factor

How serious is crime in this location.

Were warned to be very carefull!!

Cool Factor

Is this a cool place to skate.

Reasonably cool..

Fun Factor

Is this a fun place to skate.

Ok

Sidewalks

Are there sidewalks, and if there are what are they like? Often having sidewalks can be worse than not having them. With a bad sidewalk drivers may assume you should be using it - no matter how dangerous it is to use, and react very badly when they see you on the road instead of the sidewalk.

The ones they had were not that suitable for skating.

Misc

Any other conditions or issues that were found while skating here

Summary

A summarization of the skating experience at this location.

Ok!

Desire to Return - Overall Rating

The bottom line. Is the place good enough that we want to return here to skate it more. With all the above taken into consideration how much are we looking forward return and skate this location further.

Return? Not just for skating. If we come back we will bring skates, but I would not be dreaming of skating here.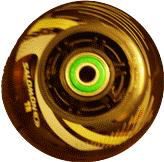 KL Services Sheet

Airport Pick Up

Please arrange car pick up to and from airport.

Airport Tax

Airport tax is included in price of airline ticket.

Business Hours

Department stores and supermarkets: From 10 a.m. to 10 p.m. Shops: From 9:30 a.m. to 7 p.m. (in Kuala Lumpur, as well as in most major towns, there are several 24-hour stores)

Banks: From 9:30 a.m. to 4 p.m. (Mon.-Fri.); 9:30 a.m. to 11:30 a.m. (Sat.); closed on Sundays in most states

Clothing

As Malaysia's climate is sunny almost year-round, light clothing is ideal. However, this is a predominantly Muslim country and modest dress is advisable. For men, a long-sleeved white or plain-colored shirt and a tie is the norm for business meetings. A jacket can be added when meeting senior officials. A long-sleeved batik shirt and long trousers are often worn for evening events. Shorts and casual shirts should be avoided. Women should dress for business as in Western countries, remembering to cover the shoulders and avoid very short skirts and shorts.

Currency

(RM) Ringgit Malaysia

Custom Rules and Regulations

Alcoholic Beverages - maximum 1 litre of wine, spirits or malt liquor.

Gifts and Souvenirs - maximum RM25 for each unit or set of souvenirs and gifts; a total maximum value of RM200, if more than one unit or set.

Entry Requirements

Validity - Passports or passport replacing travel documents must be valid at least six months beyond the period of stay in Malaysia.

Health Risks

Major Malaysian cities like Kuala Lumpur are generally safe from most sanitation-related diseases. However, it is still wise to take extra precautions, like making sure meat is cooked very well, avoiding local dairy products and peeling fresh fruit and raw vegetables. Tap water in the cities is considered safe, but bottled water is a safer bet when traveling to rural areas. Malaria is present in Sabah, Sarawak and some remote areas in peninsular Malaysia. Use insect repellant when visiting the countryside. Ask your doctor about vaccinations.

Language

English; Bahasa Malaysia; Mandarin; other Chinese dialects; Tamil. Majority speak English and Bahasa.

Local Climate

The characteristic features of the climate of Malaysia are uniform temperature, high humidity and copious rainfall and they a rise mainly from the maritime exposure of the country. Winds are generally light. Situated at the equatorial doldrum area, it is extremely rare to have a full day with completely clear sky even in periods of severe drought. On the other hand, it is also rare to have a stretch of a few days with completely no sunshine except during the northeast monsoon seasons.

The daily range of temperature is large, being from 5C to 10C at the coastal stations and from 8C to 12C at the inland stations but the excessive day temperatures which are found in continental tropical areas are never experienced. It may be noted that air temperature of 38C has very rarely been recorded in Malaysia. Although the days are frequently hot, the nights are reasonably cool everywhere.

Miscellaneous

Visitors to Malaysia should note that there are severe penalties for all drug offences including, in some cases, the death penalty.

No smoking in public places especially if it is air-conditioned and some indoor restaurants. Most tourist publications on Malaysia give further details.

Name of Airport

Kuala Lumpur International Airport (KLIA).

From KLIA to Town : Buy limousine coupons or tickets for the various bus services to the city at designated counters in the Arrival Concourse (Level 3 of the Main Terminal Building).

Limousines/Taxis : A 24-hours Airport Limousine/Taxi Service operates to and from KLIA. To book a limo/taxi to the airport, ring toll-free (1-800) 880 873 or (1-800) 880 678 and pay the driver on a cash basis.

Airport Information : Pick up a free "Passenger Guide to KLIA" or a "KLIA Pocket Guide" from Information Counters on Levels 4 and 5 of the Main Terminal Building.

Phone adaptors

Power adaptors

Tipping

Tipping is usually not necessary, unless service is excellent. Most hotels and large restaurants automatically add a 10% service charge in addition to the 5% government tax to the bill.

Useful Links

The Government of Malaysia
Tourism of Malaysia
Airports of Malaysia

Useful Numbers

Police/Fire/Ambulance: 999
Tourist Police: 241-5522; 243-5522; 249-6590
Visa Card Hotline: 1-800-800-159
MasterCard Hotline: 1-800-804-594

Voltage

240V
---
Disclaimer
All material included in this Web site is for informational purposes only and may not reflect the most current developments, nor does it promote physical activity of any kind. The authors are not professionals and should not be interpreted as being such. They are not offering instructions, but are sharing of personal experiences, that should not be construed as advice, instruction, or best practices. This information should in no way be taken as an guarantee of future results. As such, the material contained herein is not offered as official advice on any particular matter. The contributing authors expressly disclaim all liability to any person in respect to actions taken or in respect to the consequences of anything done or omitted, and which may be done wholly or partly in reliance upon the whole or any part of the contents of this Web site. Transmission of this information is not intended to create, and receipt does not constitute, a relationship between us and the user or browser. No reader should act or refrain from acting on the basis of any matter contained in this Web site without seeking the appropriate professional advice on the particular facts and circumstances at issue. Nor are we responsible for any third party contents which can be accessed through the website
COPYRIGHT AND REPRODUCTION NOTICE:
Copyright ©2006, WetCatAsia. All rights reserved.
Reproduction of part or all of the contents in any form is prohibited other than for individual use only and may not be recopied and shared with a third party. The permission to recopy by an individual does not allow for incorporation of material or any part of it in any work or publication, whether in hard copy, electronic, or any other form.