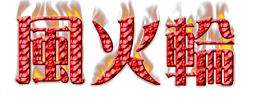 Skating - Mumbau (Bombay) Return
Bombay was not built with us rollerbladers in mind (or especially for people like me, a wanna be rollerblader).
The Traffic is very tough. I had my bottom squeezed and "touched" from passengers of passing cars. Near-misses where common. The Roads are rough, full of holes, rocks and cracks. Helmets and Pads are a must.
But for me the most difficult things is the sun and the heat. We bladed a mostly in the south part of town, and the path by Marine Drive has NO shade what-so-ever. Talk about a tough go (for me – Gabriel did fine – as usual)
There is no place in Particular here to blade. And is very much not a safe place to skate. But we managed to keep busy on our blades everyday – and night. (I personally like skating in Mumbai at night better, ok the road conditions are harder to see, traffic is a bit more of a problem, but that burning sun is gone.
When we first planned on coming to Mumbai, I wrote the hotel and asked them to advise on skating conditions. There reply was short. Do no plan on skating here, there is no way and no where to do it. As with everything it is all in your mind. But skating here being careful, padding up was a must.
Category

Category Description

Graph

Explanation

Road Surface

Describes road surface conditions

The road surfaces here we experienced were, let me say, challenging. There are good spots, but staying focused all the time was important.

Road Conditions

Is there enough room for skating on the road? Are intersections crossable?

The roads were pretty busy, but we never had a problem skating. Roads were wide enough for the most part so we could share with cars. Traffic always was friendly towards us. Traffic is HEAVY so we had to keep our eyes, and ears, open.

Traffic Conditions

Describes level and condition of traffic. Is the traffic heavy, fast or erratic.

Traffic was HEAVY so we had to keep our eyes, and ears, open. But everyone was friendly and unlike the USA no cars tried to frighten us or make as to hit us. The roads were always busy, but we never had a problem with cars when skating. Except for the few people that as they drove by pinched my behind. hmmmm.

Driver Attitudes

Describes how drivers react to and treat skaters

We were polite skaters in Mumbau and everyone was friendly and unlike the USA and no cars tried to frighten us or make as to hit us. The roads were always busy, but we never had a problem skating.

Danger Level

Describes overall danger of skating in this location. Everyplace is dangerous to street skate. Street skating means crumbling roads, bad drivers (or worse), air pollution and even nature. But some places are more dangerous than others

Roads could be tough here. Once I was slammed into a wall because I was going pretty fast, hit a section of road that was so rough it through me off the road into a wall. I did not crash, I managed to stay upright, but I do not know how. I saw Gabriel who looked up just for a minute fall into a hole in the road. He managed to jump out without crashing, that was amazing to see!

Criminal Factor

How serious is crime in this location.

We heard that you had to be very careful. Nothing happened to us, but we heard lots of storys.

Cool Factor

Is this a cool place to skate.

Yes this is a pretty cool place to skate. Skating to all the parks. Skating through and chatting with all the people.

Fun Factor

Is this a fun place to skate.

Yes, skating in and out of the traffic, down the long lanes is fun. Skating at night is really fun.. It was so much fun to pass people and see there surprised expressions. Everyone, even the police were very nice to us..

Sidewalks

Are there sidewalks, and if there are what are they like? Often having sidewalks can be worse than not having them. With a bad sidewalk drivers may assume you should be using it - no matter how dangerous it is to use, and react very badly when they see you on the road instead of the sidewalk.

No Sidewalks. YEA!!!

Misc

Any other conditions or issues that were found while skating here

Heat. Skating at the day time, without shade is deadly. Wow it gets hot here!!

Summary

A summarization of the skating experience at this location.

This is a great place, fun busy roads, cool (at night) places to skate to and through

Desire to Return - Overall Rating

The bottom line. Is the place good enough that we want to return here to skate it more. With all the above taken into consideration how much are we looking forward return and skate this location further.

e If I can avoid the heat. I liked everything about skating Bombay. The roads were challenging, thpeople are great, the traffic exciting, friendly and fun. Great places to see and skate.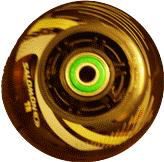 Bombay, which has recently been renamed to its ancient Maharathi name of Mumbai, is the largest metropolis in India. This city of roughly 15 million people is India's most cosmopolitan centre. It is the main destination for incoming international flights to India. As well, it is the biggest port in India, and as of such, undergoes the most foreign trade in the country
Bombay fell into British possession in the mid 17th-century, where it was immediately given in a charter to the East India Trading Company. Under the hands of this company, and of later British administration, Bombay prospered from a sleepy little group of swampy islands, to the most economically vibrant city on the Indian subcontinent.
As well as being the financial and trade centre of India, Bombay is also an important cultural centre. Bombay houses India's film industry. This "Hollywood of India", as it is called, produces the second most number of motion pictures in the world every year, next only to Hollywood, U.S.A.. Bombay is also the centre of much of India's high-technology industries (making it the pefect Indian city to host ICPWC '97). It is also still an important industrial city, as exemplified by its housing of the phenomenally wealthy Tata Industries' headquarters.
As is true of every one of the world's major cities, the inhabitants of Bombay come in all types. Bombay is home to some of the wealthiest people in the country, who live in mansions that would rival anything in Beverly Hills. It is also home to hundreds of thousands of the very poorest people who live in the city's slums. While most of its inhabitants are Hindu, every major religion practiced in India has a community in Bombay including the Parsees, Buddhists, Sikhs, Muslims, and Christians. The whole of these people all live together, concentrated primarily on a single island, sepearated from the rest of India by the shallow Bay of Thana.
Bombay offers a plethora of delights for the visitor. Of course, no visit to Bombay is complete without catching a sight of the famous Gateway of India monument. There are many other interesting sights within the city such as the Prince of Wales Museum and the Hanging Gardens. In the outskirts of the city there are many groups of ancient caves which have been claimed and carved into temples by the various major Indian religions. Among these are the Karla caves, the Bhaja caves, and the Kanheri caves.
The most spectacular sight near Bombay is the magnificent Elephanta caves, dedicated to the Hindu Lord Siva. These caves are a must see and have been declared a World Heritage Site by the UNESCO organization of the U.N.. A two-day trip out from Bombay, near Aurangabad Airport, the famous Ajanta and Ellora caves are equally beautiful, and are also a World Heritage Site worth seeing. For a relaxing break from sight-seeing, one may wish to take a trip to the former Portuguese colony of Goa and its many fine beaches.
In all, there is much for a visitor to do in Bombay, India's most vibrant city. A visitor could easily spend as long visitng Bombay as one could spend visiting Paris, New York, or Tokyo. Whether you spend day visiting Bombay or a year, it is certain that your visit will be packed and memorable.
---
An easy-to-use comprehensive information site with information on the city itself and on events, sights and happenings in the city. Much like visiting a virtual tourist information office.
A very comprehensive information site with information on all aspects of the city, including tourist information.
A site detailing various attractions and places of interest in Bombay. This site is found on the State of Maharashtra Home Page.
A site with various bits of information on Bombay.
---

---
Disclaimer
All material included in this Web site is for informational purposes only and may not reflect the most current developments, nor does it promote physical activity of any kind. The authors are not professionals and should not be interpreted as being such. They are not offering instructions, but are sharing of personal experiences, that should not be construed as advice, instruction, or best practices. This information should in no way be taken as an guarantee of future results. As such, the material contained herein is not offered as official advice on any particular matter. The contributing authors expressly disclaim all liability to any person in respect to actions taken or in respect to the consequences of anything done or omitted, and which may be done wholly or partly in reliance upon the whole or any part of the contents of this Web site. Transmission of this information is not intended to create, and receipt does not constitute, a relationship between us and the user or browser. No reader should act or refrain from acting on the basis of any matter contained in this Web site without seeking the appropriate professional advice on the particular facts and circumstances at issue. Nor are we responsible for any third party contents which can be accessed through the website
COPYRIGHT AND REPRODUCTION NOTICE:
Copyright ©2006, WetCatAsia. All rights reserved.
Reproduction of part or all of the contents in any form is prohibited other than for individual use only and may not be recopied and shared with a third party. The permission to recopy by an individual does not allow for incorporation of material or any part of it in any work or publication, whether in hard copy, electronic, or any other form.